Offers Military Discount
Mon:

8:00AM - 5:00PM

Tue:

8:00AM - 5:00PM

Wed:

8:00AM - 5:00PM

Thu:

8:00AM - 5:00PM

Fri:

8:00AM - 5:00PM

Sat:

closed

Sun:

closed
About Us
Do you have a solar system that just isn't performing the way it should, do you need a solar cleaning? Do you have a ton of birds and pests swarming your home and roof and are in need of pest abatement? We have the perfect solution for you and can take care of all of your cleaning and solar pest abatement needs. Bird droppings, leaves, weather conditions, dirt, dust, grime, and much more can affect the productivity of your system up to 40%! Solar Shine focuses on restoring your home's energy with a deep cleaning de-ionized process for every single panel and abatement for your pest problems. We are now serving Northern and Southern California. Fully licensed, insured, bonded Authorized installers for Bird B Gone Trained professionals with excellent customer service.
Video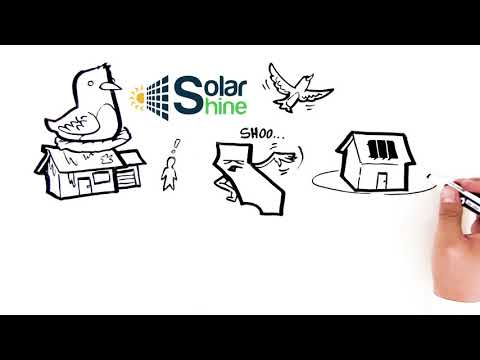 ▶
DEALS FOR
SOLAR SHINE LLC
10% Off with Military ID!
10% off Deal also extending to essential workers and first responders!